Each one of our eyewear models is the result of a long manufacturing process that requires meticulous manual work based on experience, skills, and great perception. Nos eyeglasses are the result of the refined craftsmanship that bestows to each of our designs lightness, precision, functionality, and exclusivity. This process takes place entirely in the Belluno Eyewear District, in the heart of the Italian area where we are rooted for pride and passion, firmly convinced that every single choice to increase quality makes a difference on the final product for our customers.
Ethics in design and fashion
Love for our land, respect for all people, and excellence on all fronts lead to a product of the highest quality. Nos Eyewear is the result of our innate passion for refinement and has its roots in craftsmanship that has been handed down for over 50 years. It is combined with the unconditional love for ethics that distinguishes us like a commitment to those who work with us every day as well as to those who choose Nos Eyewear designs every day. Passion, technique, and design come together to create a collection of unique models and signature items of great value both from a human and stylistic point of view.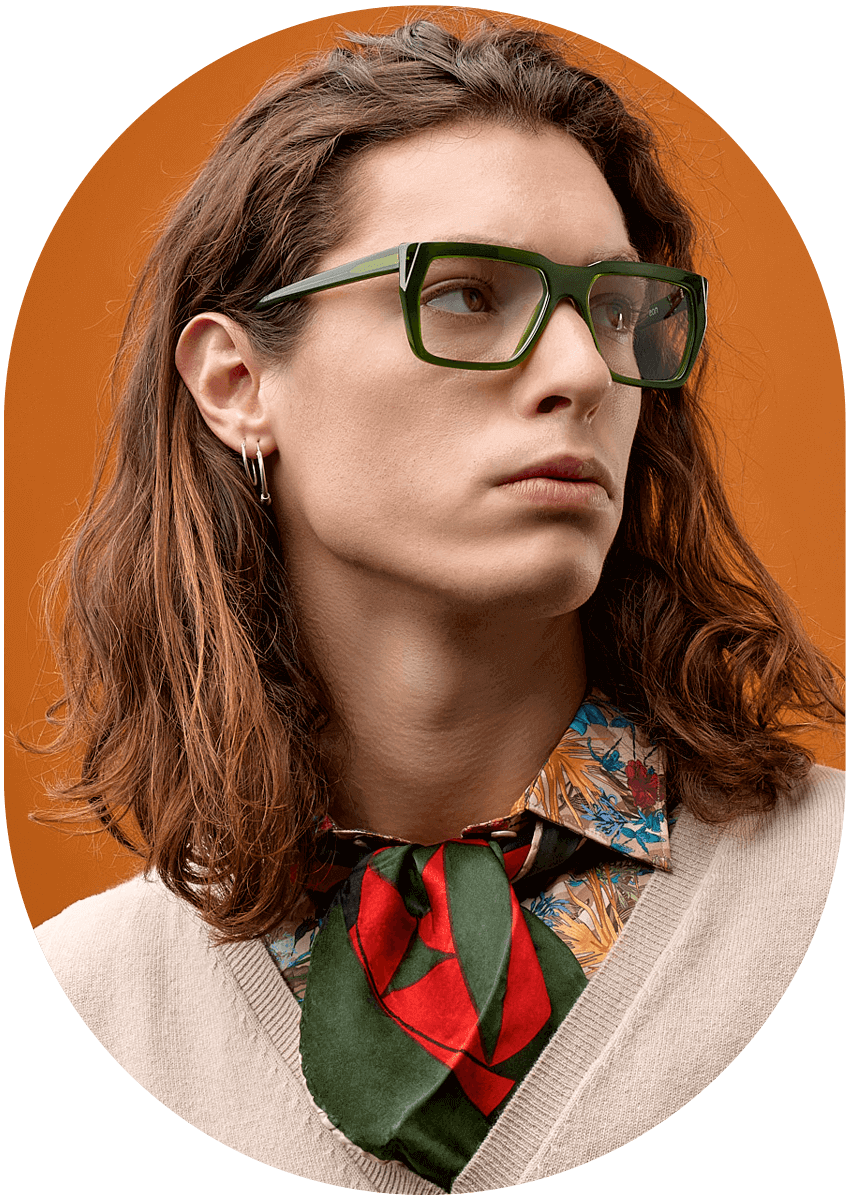 Discover the new Nos Eyewear Collection
The shapes, sizes, pantoscopic angle, weight balance, and fit are designed to optimize the assembly of all lenses, especially progressive lenses, and to ensure maximum comfort. The temple tips are ergonomic; the hourglass-shaped temples and the incredible lightness and solidity of the frame amaze for the comfort of the fit. Traditional craftsmanship and Made in Italy materials evolve, acquiring colorful modernity and a unique stylistic boost, enhanced by attention to technical and aesthetic details, along with extraordinarily vivid colors. Every material and all our coloring processes are strictly certified.
Aesthetics in a wide variety of shapes and the skillful use of colors provide maximum choice for every personality and face shape.